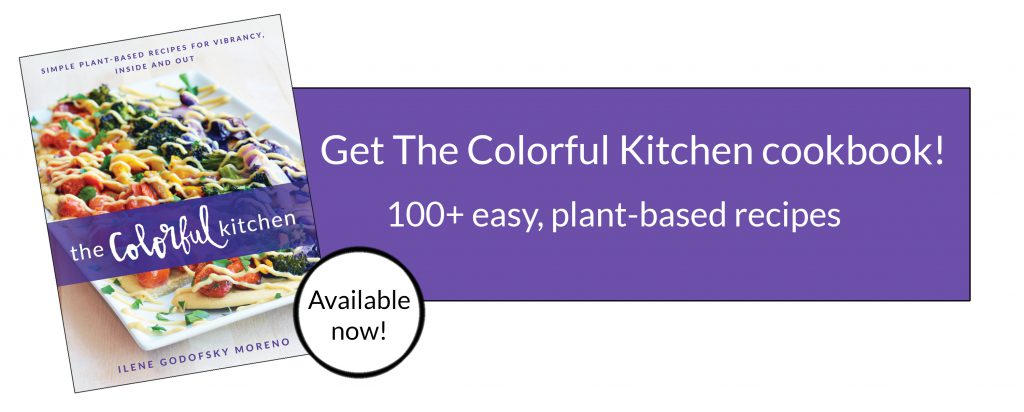 I have to admit, Christmas cuisine is a little bit of an exotic mystery to me. I grew up in a Jewish family, so my idea of Christmas festivities have always been going to the movies and getting Chinese takeout for dinner.
But for the past five years I've celebrated Christmas with Ross's family, and my eyes have opened the food (and ALL THE COOKIES) I've been missing out on!
In past years, I've had a lot of fun trying the faux "meat" roasts from the grocery store, but when it's all said and done, I always prefer a homemade, whole food option.
Today's Vegan & Gluten-Free Christmas Chickpea-Lentil Loaf is just that! Made with chickpeas, lentils, oats, carrots and all the seasonings of the season, it's the perfect plant-based warm and cozy main dish for your holiday feast. I love, love, love it alongside mashed potatoes and gravy.
While we're on the topic of Christmas, have you gotten a copy of my cookbook for the veggie-lovers in your life? It warms my heart to think of my book waiting as a gift under your Christmas tree. Also just out my gift guide for other ideas!
Stay tuned, later on this week I'm going to share my perfect Christmas cookie recipe!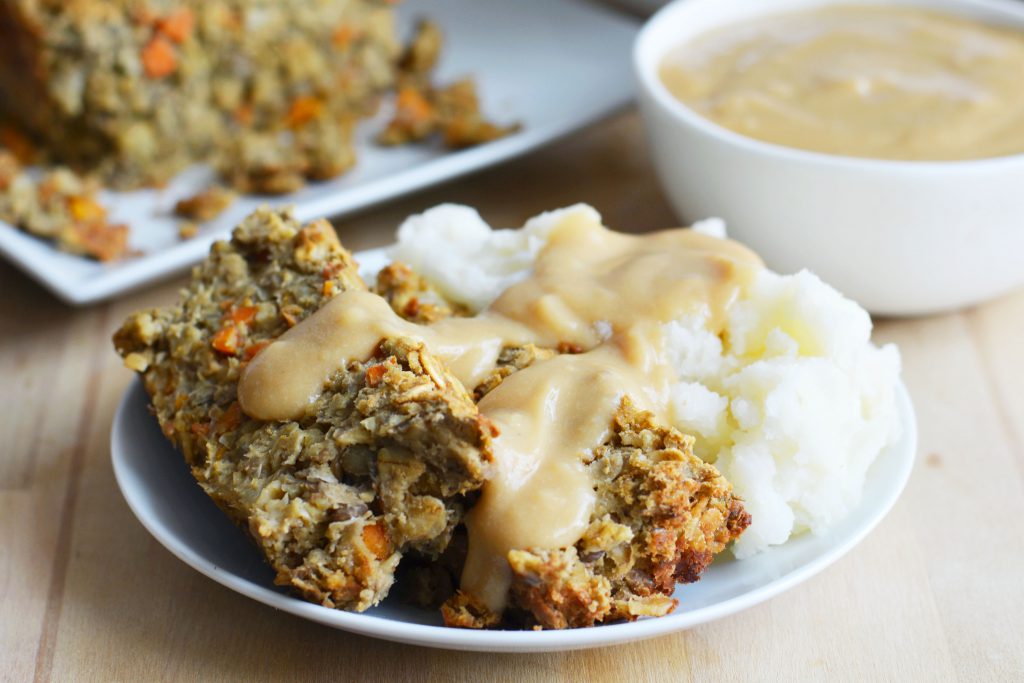 Christmas Chickpea-Lentil Loaf, Vegan & Gluten-Free
Author:
Ilene Godofsky Moreno
Recipe type:
christmas, holiday
Cuisine:
vegan, gluten-free
Ingredients
saute
1 tablespoon olive oil
1 medium onion, diced
4 cloves garlic, minced
1 cup diced carrot
blend
2 cups cooked lentils
1½ cups (1 15-ounce can) cooked chickpeas
6 tablespoons water
2 tablespoons ground flaxseed
everything else
¾ cup rolled oats
2 tablespoons tamari
2 tablespoons nutritional yeast
½ teaspoon liquid smoke
1 teaspoon dried thyme
salt and pepper, to taste
serve with
mashed potatoes
vegan gravy
Instructions
Preheat the oven to 375°. Grease a 9" x 5" loaf pan.
In a medium-sized pan, heat the olive oil at medium-high heat. Add the onion, garlic and carrot, and sauté for 10 minutes, until tender.
Combine the lentils, chickpeas, water and ground flaxseed in a blender or food processor. Pulse until a somewhat smooth but textured consistency is formed. Transfer the mixture to a large bowl.
Add the onion mixture from the pan to the bowl. Stir in the oats, tamari, nutritional yeast, liquid smoke, dried thyme, salt and pepper.
Use a spatula to transfer the mixture to the loaf pan. Bake for 50-60 minutes, until the top is crisp.
Slice and serve with mashed potatoes and vegan gravy.