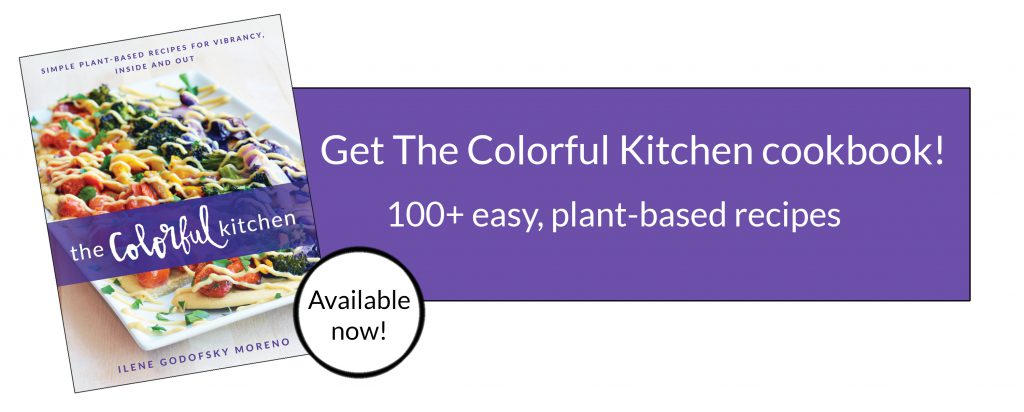 The time between Christmas and New Years can be a funny one for food.
There are a ton of holiday leftovers and fun desserts still in the fridge, but many of us are starting to feel like we already indulged a little too much this season. For me, whenever I'm with my extended family it's pretty much a nonstop buffet (not to mention all the festive drinks…) and by the time the last few days of December roll around, I'm more than ready to get back to my regular eating routine (want to kickstart a healthy eating routine? Join my New Years Challenge!).
My solution for this period of limbo is today's sweet treat. These Vegan & Gluten-Free Chocolate Coated Almond Protein Bites are the best of both worlds- they're basically a protein shake that's dressed up like a cookie. Or maybe it's the other way around? Confusing analogy aside, they are downright delicious AND chock full of protein and clean, simple ingredients.
The base of the bites is Sunwarrior Classic Vanilla Protein Powder, which is hands-down my favorite protein-powder. I usually blend it into a smoothie with banana and peanut butter (try that too!), but I love the cookie-like flavor it adds to this recipe. Unlike other protein powders, this one isn't chalky, so the texture of these bites is similar to any other no-bake treat, and you'd never guess how full of protein they secretly are!
I dipped the bites in chocolate and added sprinkles, but you can definitely skip that step if you want to keep things sugar-free. I like the coating because it makes the bites reminiscent of some of my favorite store-bought bars, but without the super high sugar content. You can also save a little time and just mix the chocolate chips in AND you can get creative with other mix-ins like nuts, shredded coconut, etc.
Once you hop on the protein-powered Sunwarrior train, make sure you try my Mocha Protein Power Granola too!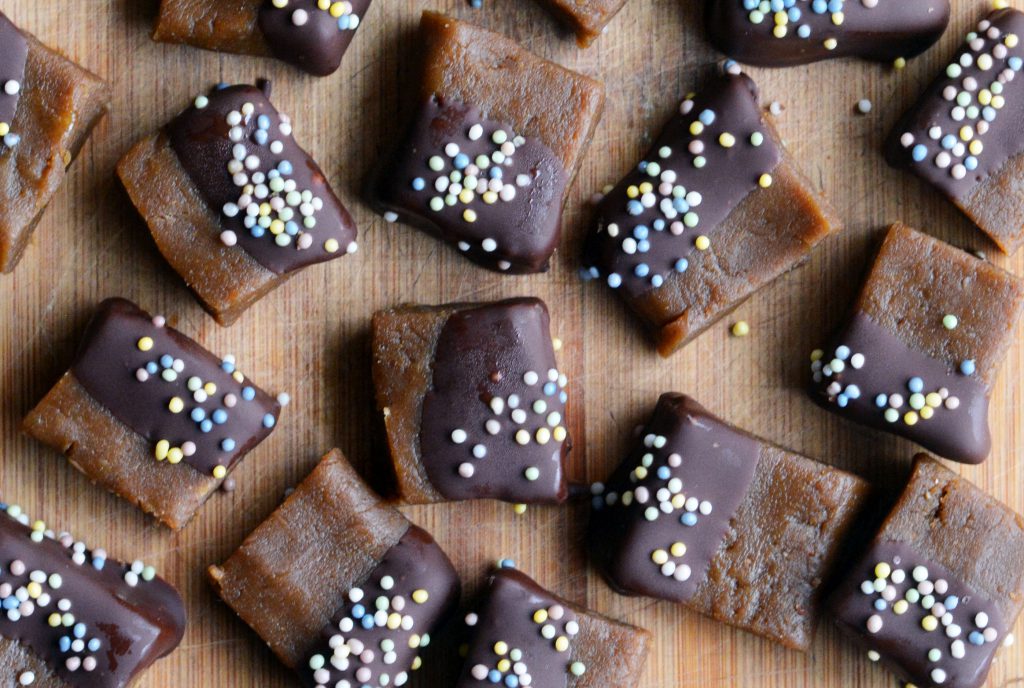 Chocolate Coated Almond Protein Bites, Vegan & Gluten-Free
Author:
Ilene Godofsky Moreno
Recipe type:
dessert, snack
Cuisine:
vegan, gluten-free
Ingredients
bites
¼ cup almond butter
½ cup almond flour
2-3 tablespoons maple syrup, added to desired sweetness
2-3 tablespoons almond milk, added as need to blend
1 tablespoon coconut oil
dash of salt
toppings
½ cup chocolate chips
2 tablespoons sprinkles
Instructions
Combine all the ingredients in a blender or food processor. Blend until smooth.
Line a baking sheet with parchment paper. Use a spatula to transfer the mixture to the baking sheet. Use your hands to press it into a rectangular shape that's about ½" high.
Place the baking sheet in the refrigerator to firm up for at least 20 minutes. When the mixture is firm, use a knife to slice bites that are about 1"-1½" square.
Melt the chocolate chips, either in a double boiler or in a small saucepan on the stove at low heat.
Dip half of each bite into the chocolate, then return it to the baking sheet. Sprinkle the sprinkles on top.
Return the baking sheet to the refrigerator so the chocolate can harden (at least 30 minutes). Once the chocolate is hard, transfer the bites to an airtight container and store them in the refrigerator.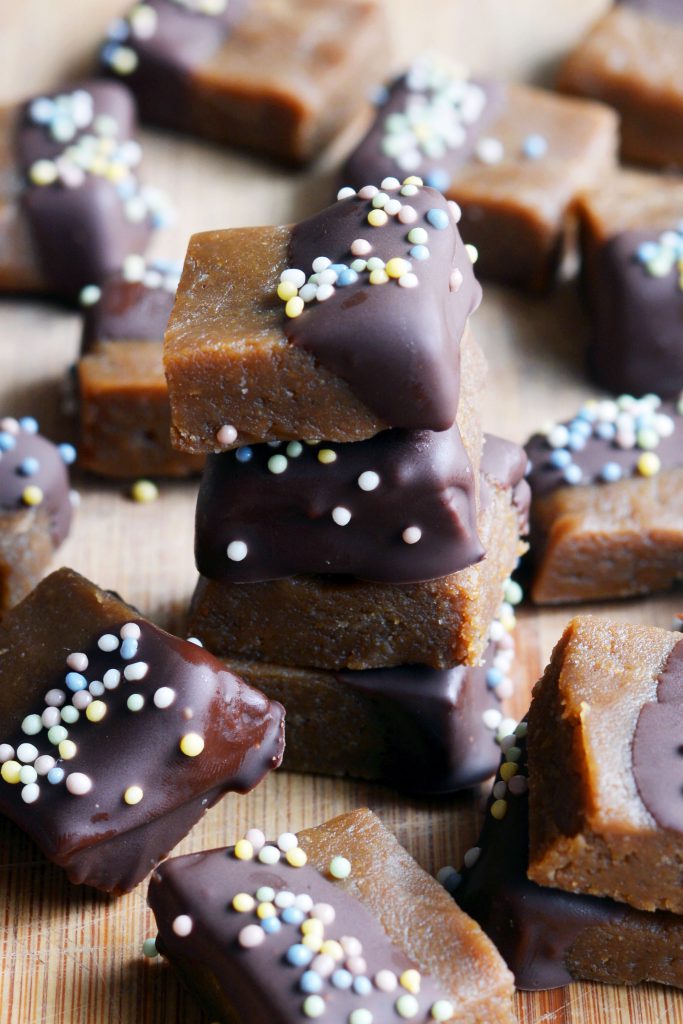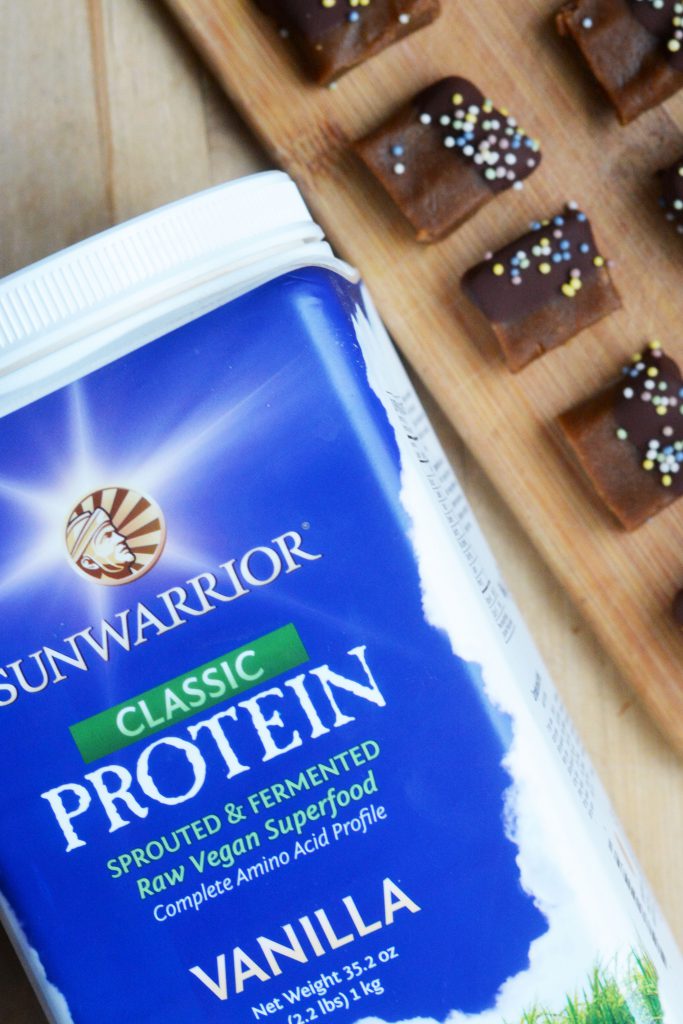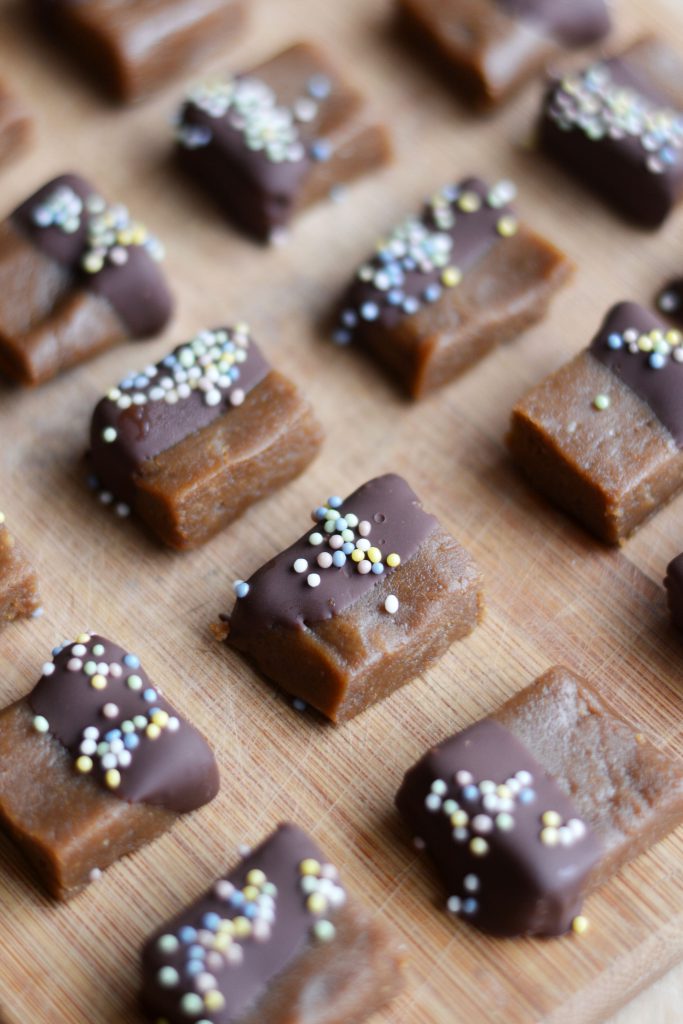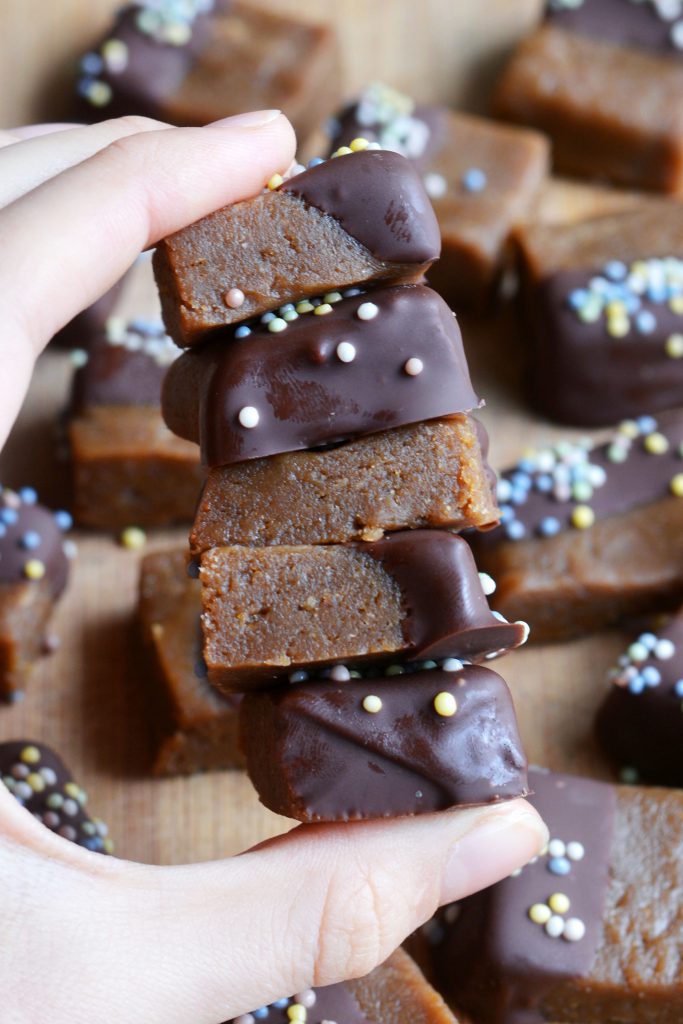 Have you signed up for my Cook-The-Book New Years Challenge yet? We kickoff on January 1st! Get the details here.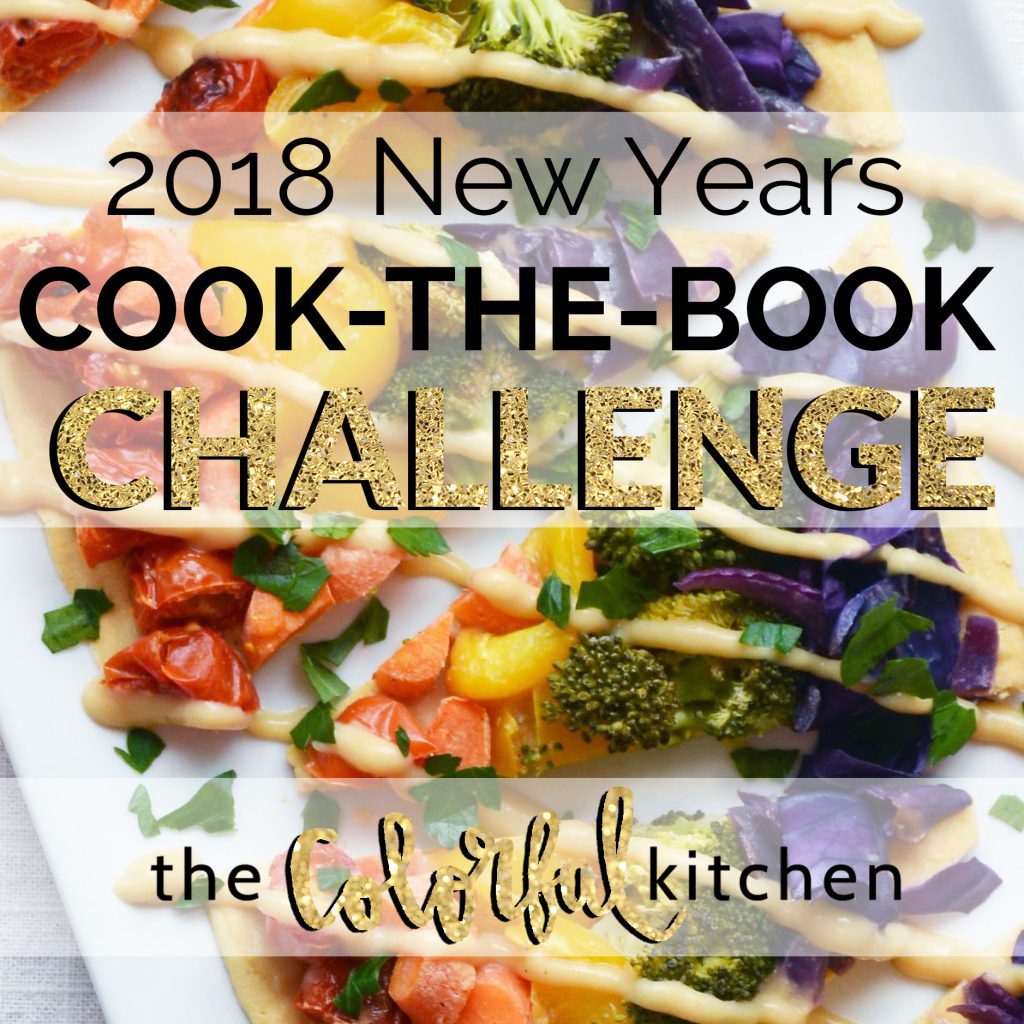 This post was sponsored by Sunwarrior. All opinions expressed are my own. Thank you for supporting the companies that support The Colorful Kitchen!