Happy New Year, friends!
I'm excited to kick 2018 off with one my favorite, incredibly easy smoothie recipes from my cookbook. If you woke up feeling like you want to start the new year off with a delicious, healthful, homemade smoothie, this one is just for you.
But before we get to the recipe, I want to let you know that the Cook-The-Book New Years Challenge begins today!
The challenge is a fun way to kick off a healthy, delicious, plant-filled 2018. It starts today, January 1st, and runs through the month of January. Each week you'll fill your meal planner with recipes from The Colorful Kitchen cookbook (and your other favorite recipes!). You'll keep track of your progress by posting photos of your meals on Instagram. Every time you post a recipe from The Colorful Kitchen cookbook you'll be entered into a weekly raffle to win fun prizes (from companies I love like Sunwarrior, Soom Tahini and more!).
How it works:
The challenge is for you if:
You want to eat more plants and less junk
You want to save time while preparing healthy, homemade meals
You want the support of The Colorful Kitchen community
You want to eat delicious food and win fun prizes!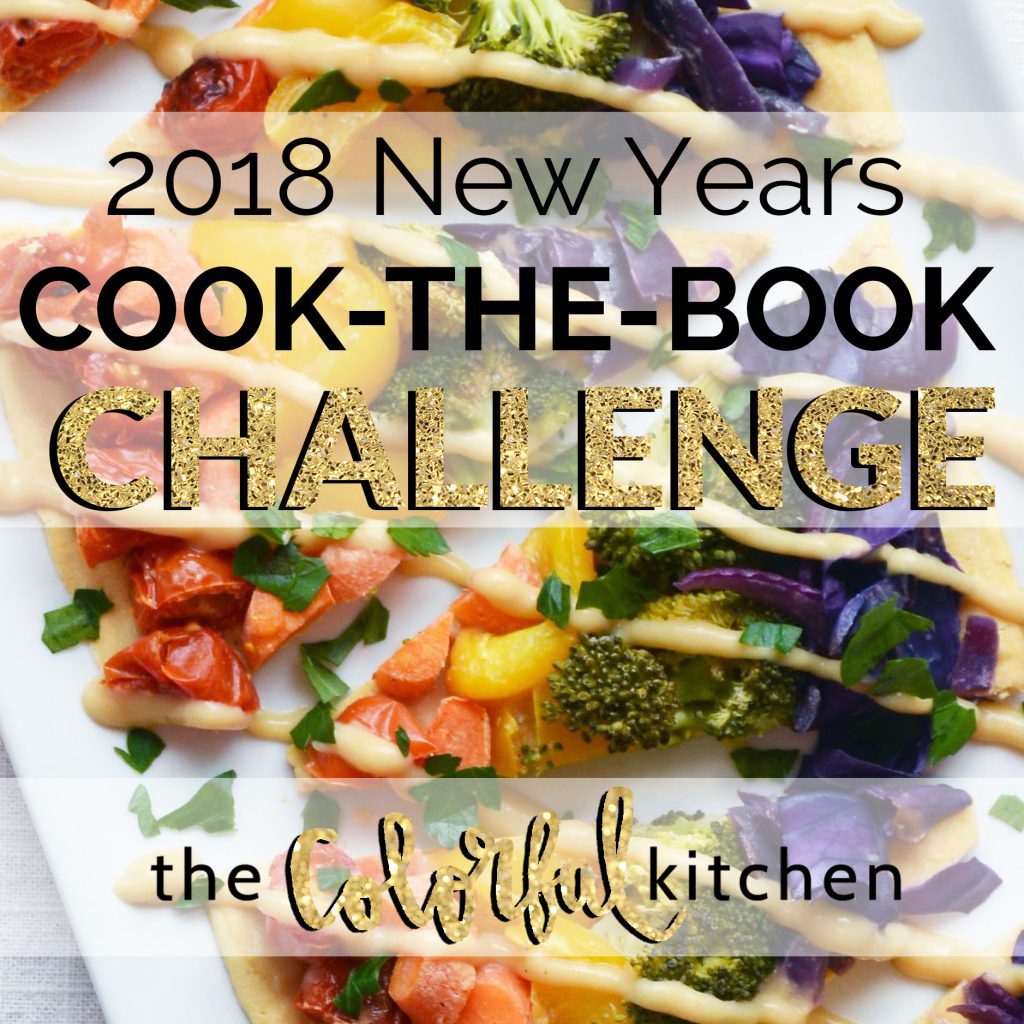 Here's a peek at the sample meal plan…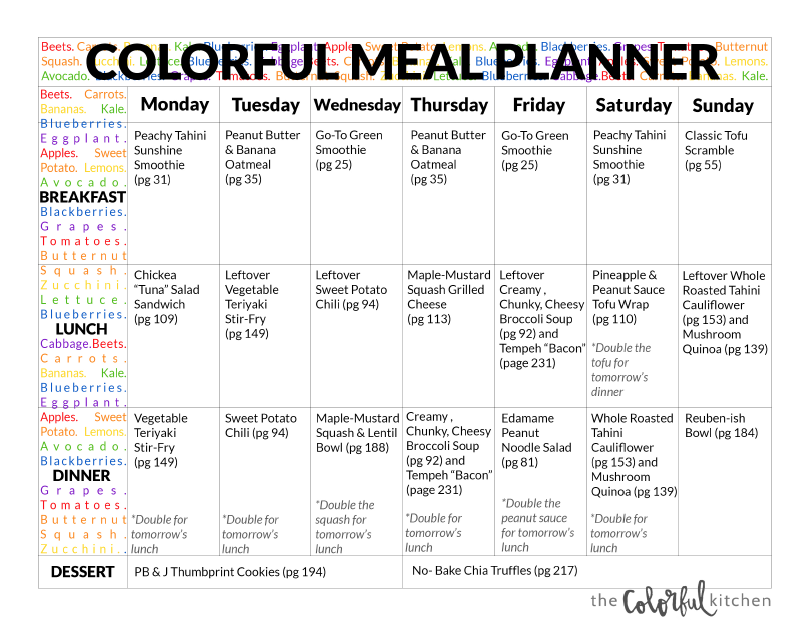 The first breakfast recipe on the meal plan I created is today's Vegan & Gluten-Free Peachy Tahini Sunshine Smoothie. I also wanted to share the recipe on the blog incase you're curious about the challenge but aren't ready to commit. I guarantee that after you try this recipe you'll want to try the rest of the menu!
I came up with this recipe when I was pregnant with Baby V and was craving tahini in/on every single thing I ate. The funny thing is, that's not all that different from how I normally feel. Tahini is just one of my very favorite ingredients! I was worried that non-pregnant non-tahini-obsessed folks would think this recipe was weird, but my cookbook recipe testers all gave unanimous feedback that they thought this recipe sounded odd but ended up LOVING it. I hope you love it too!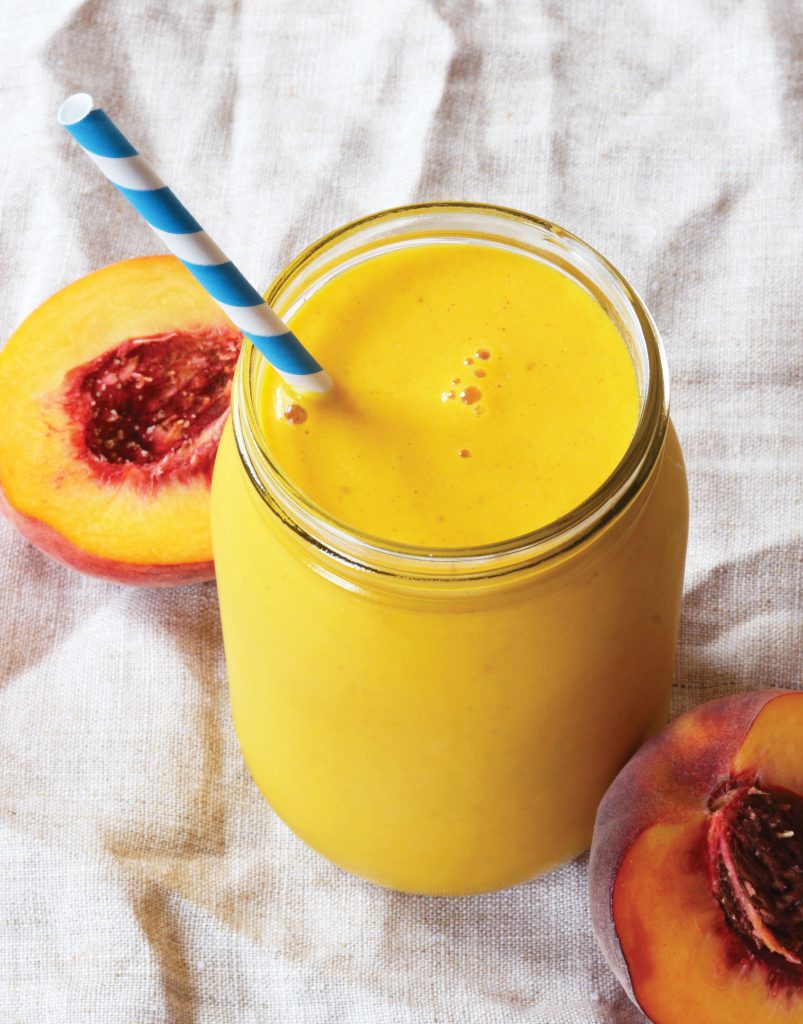 Author:
Ilene Godofsky Moreno
Cuisine:
vegan, gluten-free
Ingredients
2 cups frozen peach slices
1½ cups nondairy milk
1 cup chopped carrots
2–3 medjool dates, pitted (soaked in hot water for 5 minutes if not soft)
3 tablespoons tahini
¼ teaspoon cinnamon
Instructions
Blend all the ingredients until smooth.
Transfer to glasses to serve.