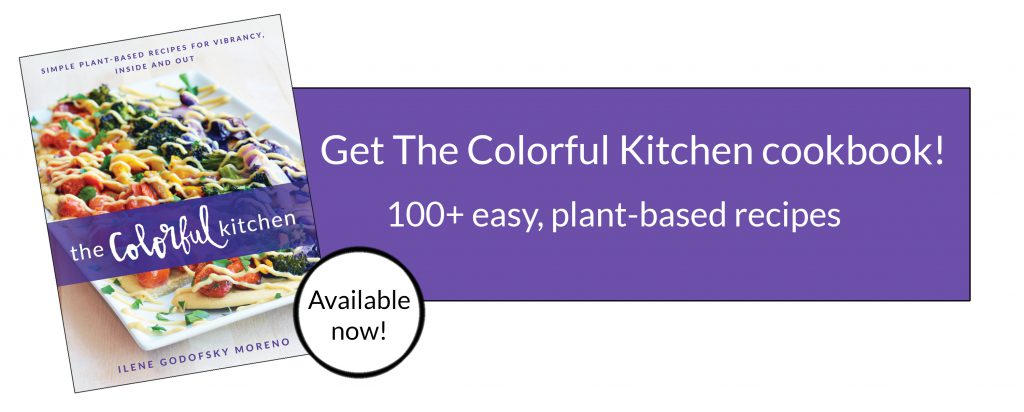 There's something about the month of January that always gets me back in the mood for smoothies. I usually spend the fall and winter months craving warm and hearty breakfasts like oatmeal, but when January rolls around and all the New Years resolutions are floating in the air, I always get back in the mood to blend up a nutrient-packed smoothie in the morning.
Today's Vegan & Gluten-Free Superfood Mint Chocolate Chip Smoothie Bowl is the smoothie that I've been blending up on repeat lately. I think I'm so obsessed with it because it's different than my go-to banana/peanut butter/kale combo, but just as delicious. It's basically like eating a big bowl of mint chocolate chip ice cream that's secretly packed with superfoods!
The star ingredient of this smoothie is Sunwarrior Ormus Supergreen Mint. As you probably know by now, Sunwarrior is my protein powder brand of choice (check out this granola and these chocolate treats that use it!), but I've also recently started using their Ormus Supergreen Mint which is really changing my smoothie game.
I love this superfood powder because it's packed with all sorts of greens (like wheatgrass and alfafa), plus a ton of probiotics. Just a tiny scoop can take the place of the usual kale/spinach/etc. that I usually add to smoothies (which is especially awesome when my fridge is empty but I still want a green smoothie).
Actually, on second thought, the real reason I love it is because of it's minty flavor that makes this delicious smoothie possible! Like I mentioned before, if you like mint chocolate chip ice cream, this smoothie is going to rock your world. This smoothie is still super delicious when sipped through a straw topping-less, but I think the toppings are really what makes it fun.
Let's talk about the toppings for a minute. The coconut butter hardens when it's drizzled over the cold smoothie, which adds an extra layer of crunch. For the dollop of yogurt, I like this coconut yogurt because it's super indulgent, but any kind of yogurt- almond, soy, etc.- will still be great. If you haven't had cacao nibs before, they're like the raw superfood version of chocolate chips.
Ok, let's blend this baby up!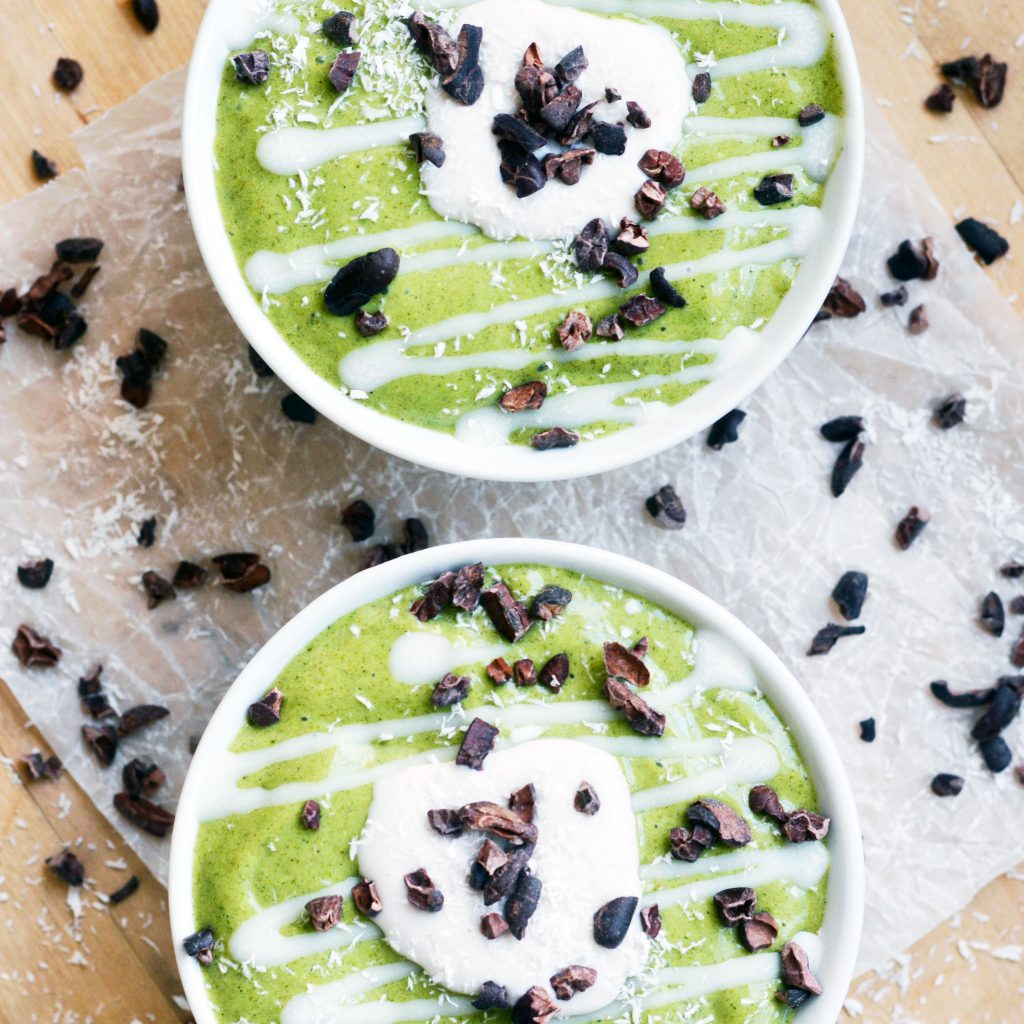 Supergreens Mint Chocolate Chip Smoothie Bowl
Author:
Ilene Godofsky Moreno
Cuisine:
vegan, gluten-free
Ingredients
smoothie
toppings
1 tablespoon coconut butter, softened
¼ cup nondairy yogurt
2 tablespoons cacao nibs
Instructions
To prepare the smoothie, combine all the ingredients in a blender and blend until smooth.
Pour the smoothie into two bowls. Drizzle the coconut butter over the smoothies, then top with the yogurt and cacao nibs. Enjoy with spoons.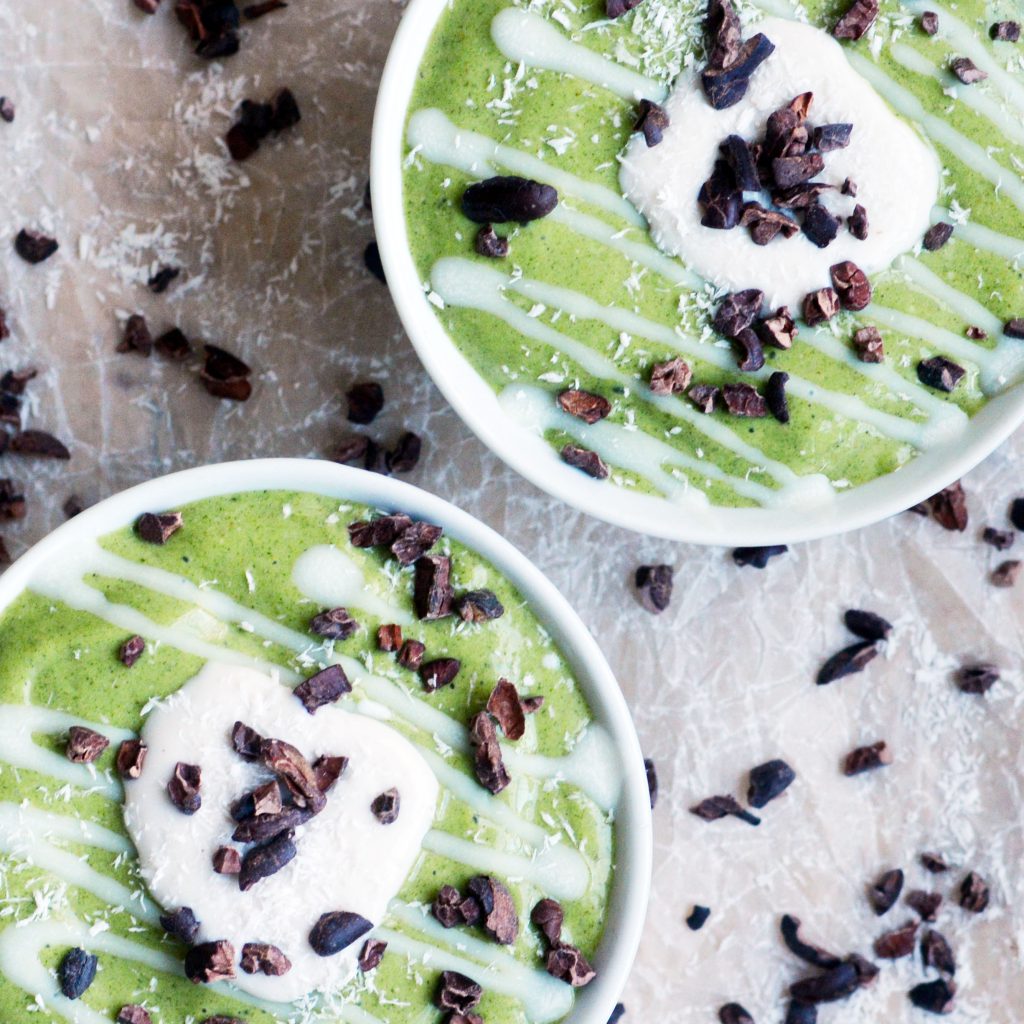 This post was sponsored by Sunwarrior. All opinions expressed are my own. Thank you for supporting the brands that support The Colorful Kitchen!