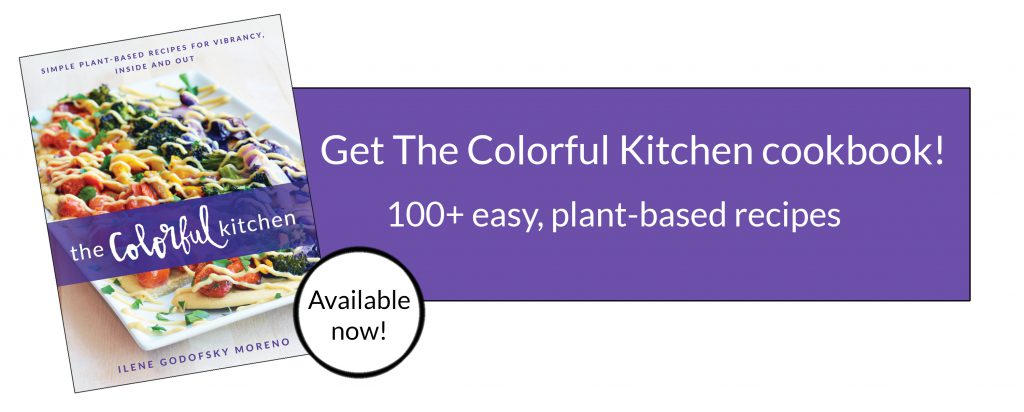 Last week, I posted a recipe titled "Our Favorite Quick & Easy Weeknight Pasta." After the post went live, Ross saw it and reminded me that while he does really like that recipe, there's another pasta dish that's actually his favorite (apparently I have two babies in my house).
Ross's real favorite meal is an even simpler version of this dish. I have to admit, it's actually a pretty great recipe for a no-fuss easy dinner. I've decided to call it Ross's Super Easy Pasta Dinner, and not only is it gluten-free, but it's got a secret trick to making it extra toddler-friendly.
The recipe is so simple, it's just pasta with store-bought marinara sauce and sautéed tempeh, kale and broccoli. As much as I like making sauces from scratch, marinara sauce is one of the few that I usually opt for pre-made because there are so many good organic options at the store.
*Toddler-Friendly Trick* Some of you mamas may already know this trick, but I though I was pretty darn clever when I came up with it. Baby V used to pick around the broccoli when I gave her this meal, so now I blend the broccoli right into the sauce…and she gobbles it up! I'll even do a pretty high ratio broccoli to sauce, and she still eats every last drop. This works well for all kinds of green for us, steamed kale or chard and raw baby spinach. Check out this post for more on Baby V's favorite foods.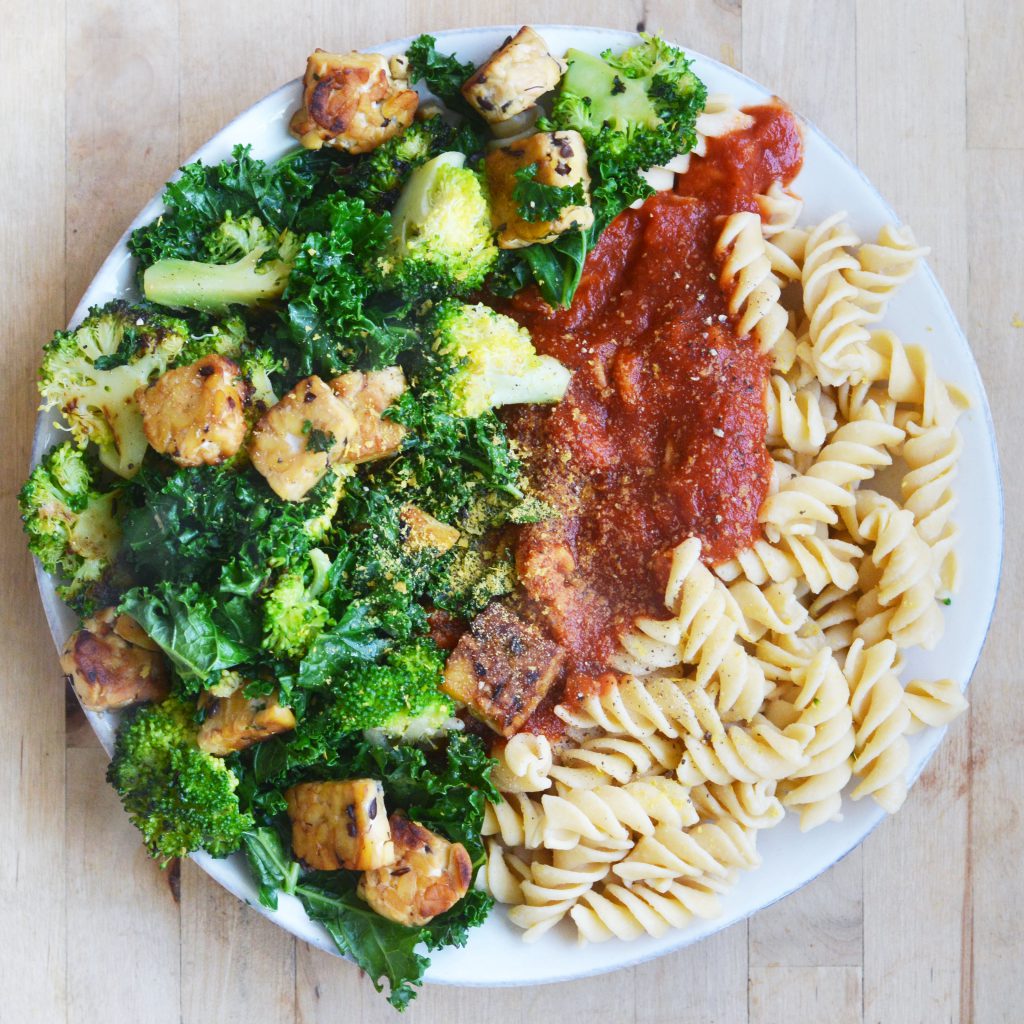 Ross's Super Easy Pasta Dinner, Vegan & Gluten-Free
Author:
Ilene Godofsky Moreno
Recipe type:
pasta, entree
Cuisine:
vegan, gluten-free
Ingredients
1 8oz package of tempeh
2 tablespoons tamari, divided
4 servings of your choice of pasta (see my favorites above)
3 tablespoons olive oil, divided
2 cups broccoli florets
2 packed cups shredded kale
1-2 cups your favorite marinara sauce (see my favorites above)
¼ cup nutritional yeast
salt and pepper, to taste
Instructions
Slice the tempeh into ½" cubes. In a medium bowl, toss it with1 tablespoon of tamari. Let it marinate for at least 10 minutes.
Prepare the pasta according to the directions on the package.
In a medium sized pan, heat 1 tablespoon of olive oil at medium heat. Add the tempeh and broccoli and saute until the tempeh is lightly browned and the broccoli is tender (about 10 minutes).
Add the kale and stir it in until it wilts (about 2 minutes).
When the pasta is done cooking, drain the water and return the pasta to the pot on the stove and turn the heat to low. Add the sauteed tempeh, vegetables and marina sauce, then stir until everything is warm.
Transfer to plates, top with nutritional yeast, and enjoy right away.