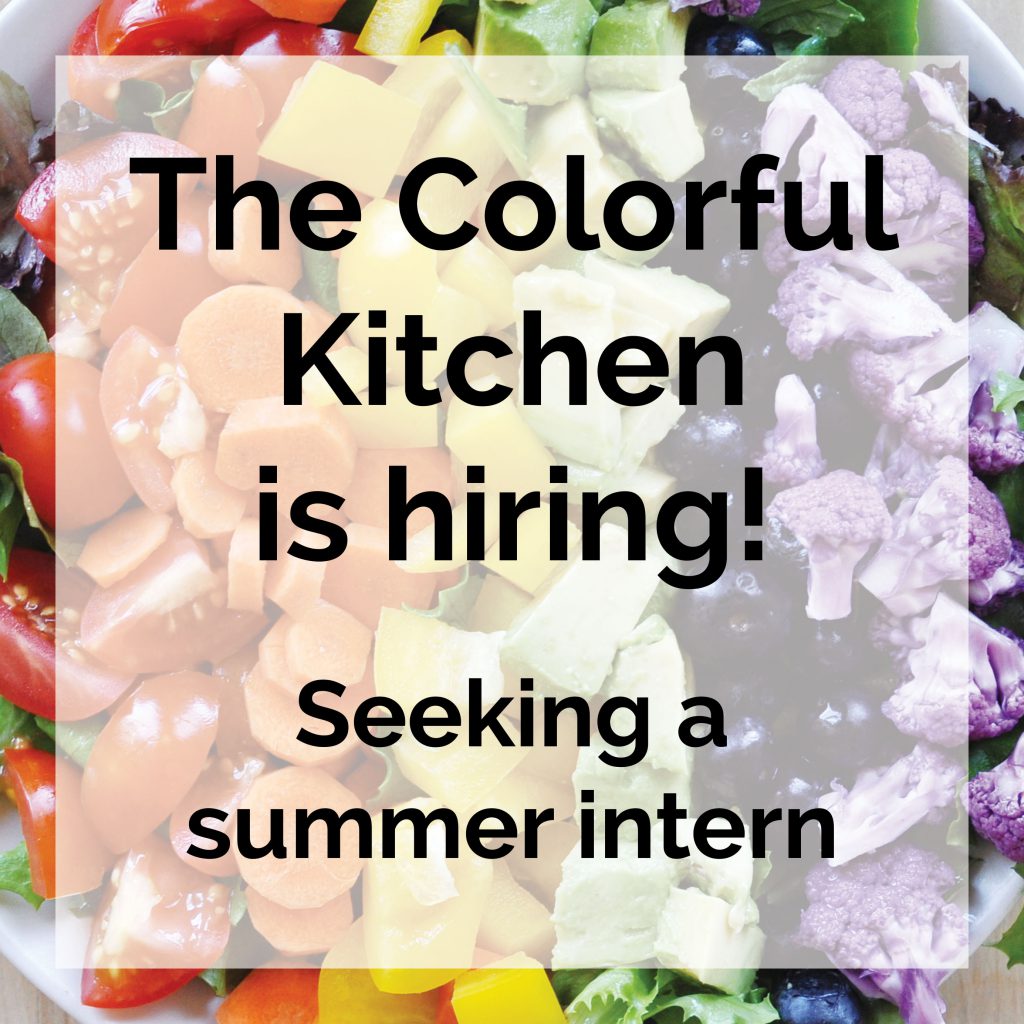 The weather is warming up and I'm looking for an intern for the summer!
If you're a college student or recent grad who loves plant-based food, knows their way around the kitchen, and wants to learn the ins and outs of running a food blog, I would love to have you on my team!
Your main responsibility will be helping me create content, which entails brainstorming recipe ideas, grocery shopping, cooking and prepping photoshoots, etc. If you're also interested in social media, food photography, and brand outreach, that's a big plus.
Qualifications:
You must live in NYC and be able to work from my apartment in Williamsburg 1-2 days a week
You must feel very confident in the kitchen and love to cook (and eat!)
You must be passionate about plant-based food
You must be hardworking and creative but still love to have fun while cooking
If interested, please send your resume, cover letter and anything else you want me to know to ilene@thecolorfulkitchen.com by May 19th.
College credit available or compensation based on experience.