We all know the best thing about birthdays…birthday cake!
My birthday is coming up on Monday so I decided to get a jumpstart on celebrating with a super sweet treat.  Today's Vegan and Gluten-Free Classic Birthday Cake is a throwback to my childhood favorite, vanilla cake with vanilla frosting. It may sound boring but I promise it's anything but! I added strawberry slices around the base for a little color and drizzled cacao nibs on top for some crunch.
The cake's secret sugar-replacing ingredient is Madhava's Organic Better Baking Blend. It acts just like sugar but has extra vanilla and (vegan) butter flavoring that helped the cake taste even more cakey (does that make sense? Trust me, it was yummy.)
Since I'm still having a love affair with my mini springform pans I decided to make a small triple layer cake. At this size the cake baked for 25 minutes. For a larger cake you'll want to add a few minutes of baking time. I had leftover batter so I also made mini cupcakes which baked for 22 minutes.
Usually I default to my favorite coconut whipped cream for frosting but I decided to go all out with a traditional butter+sugar frosting. It's super sweet, decadent and creamy- perfect for celebrations!
Here's my frosting recipe:
3 cups powdered sugar
1 cup vegan butter (I used Earth Balance)
optional- 1-2 tbs non-dairy milk, added as needed to help blend
For the cupcakes I added a few tablespoons of cocoa powder to the frosting to make it chocolatey. Ok enough chatting, let's get to the recipe!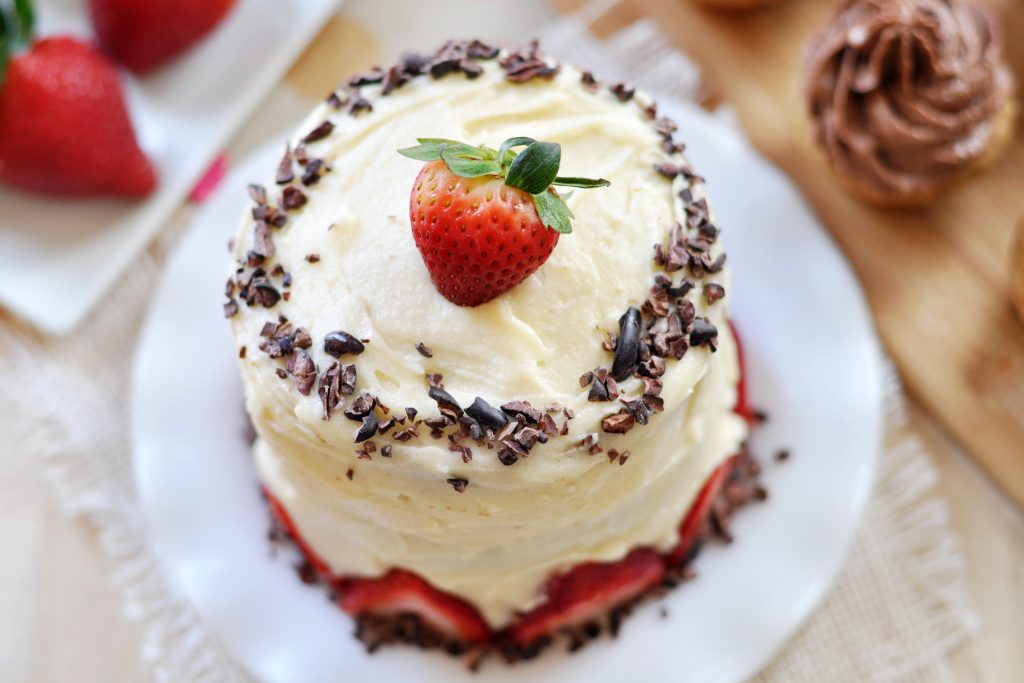 Classic Birthday Cake, Vegan + Gluten-Free
Cuisine:
vegan, gluten-free
Ingredients
2 cups all-purpose gluten-free flour
2 tsp baking powder
1 tsp baking soda
¼ tsp salt
1 cup Madhava Better Baking Blend (see link above)
½ cup coconut oil, melted
½ cup applesauce
1 cup non-dairy milk
2 tsp vanilla extract
frosting (see above)
Instructions
Preheat oven to 325°. Grease baking dish(es) or muffin tin.
In a large bowl, whisk together flour, baking powder, baking soda, salt and Madhava Better Baking Blend.
In a small bowl, combine coconut oil, applesauce, milk and vanilla. Add contents of small bowl to large and mix thoroughly.
Spoon batter into baking dish or muffin tin.
Bake for 20-27 minutes, depending on baking dish (see above for times).
Let cool completely. Add frosting and enjoy!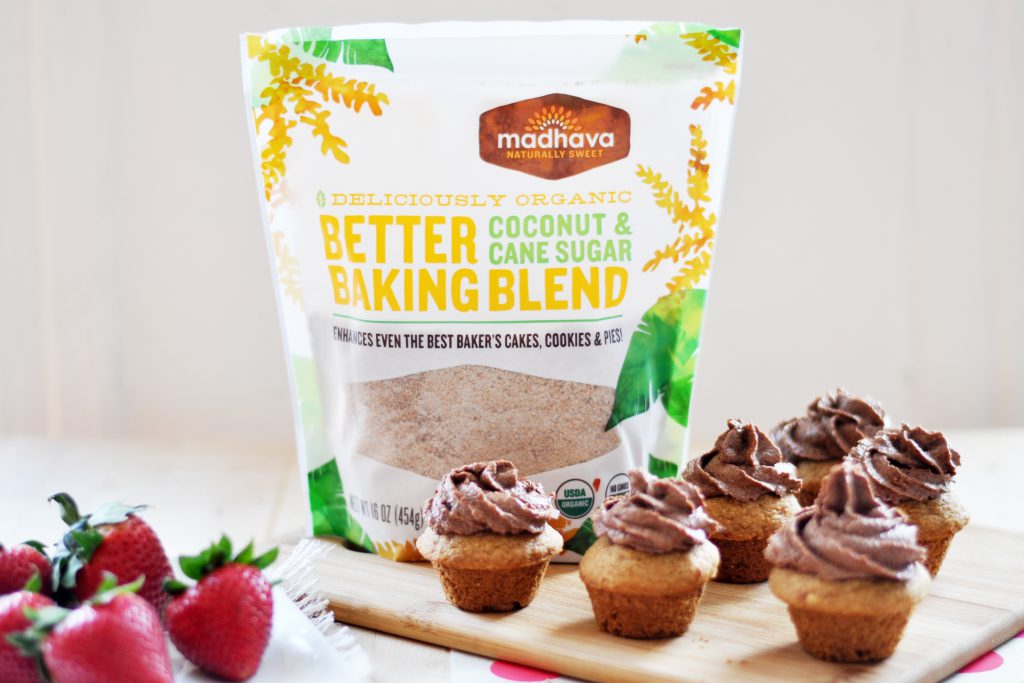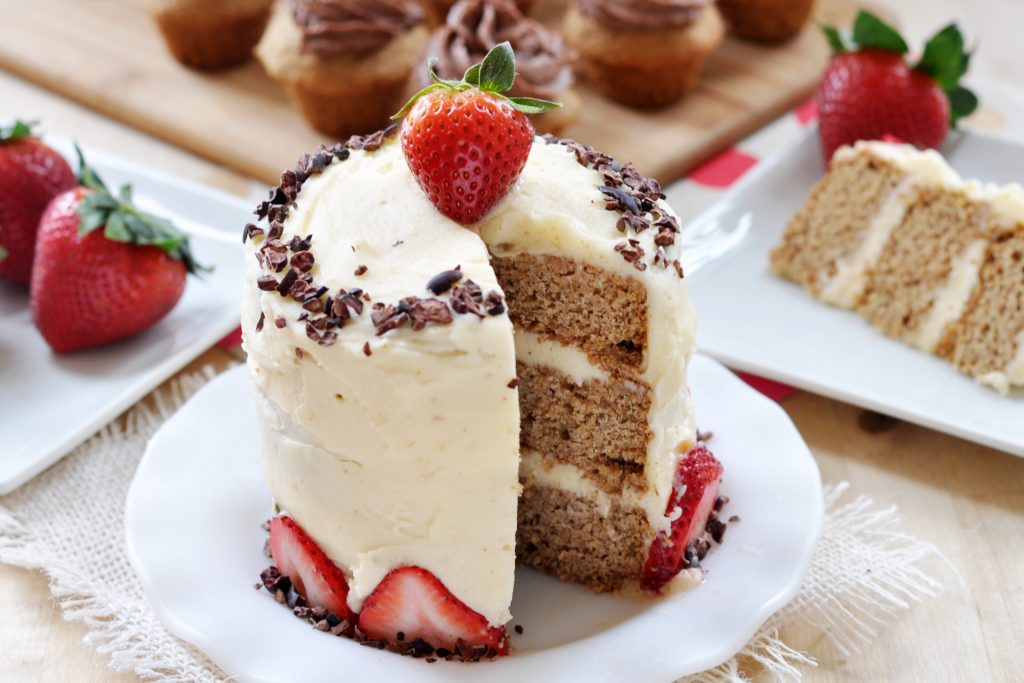 ps- Madhava is running a sweepstakes to win a Blendtec blender plus tons of other goodies! Enter to win here.
pps- Does anyone else have birthday coming up? In the comments leave your favorite kind of birthday cake!