Do you ever get the kind of craving for chocolate where a bite of a chocolate bar just won't cut it?
Today's Vegan Double Chocolate Chip Cookies are for those kind of days. Rich, decadent and unbelievably chocolate-y, this variation on my classic chocolate chip cookies will hit the spot when all else fails. For day-t0-day desserts (yes, I have dessert everyday!) I usually opt for something on the healthier side, like these oreos, but every once in a while you just need a really sugary, chocolatey cookie- and here's the perfect recipe!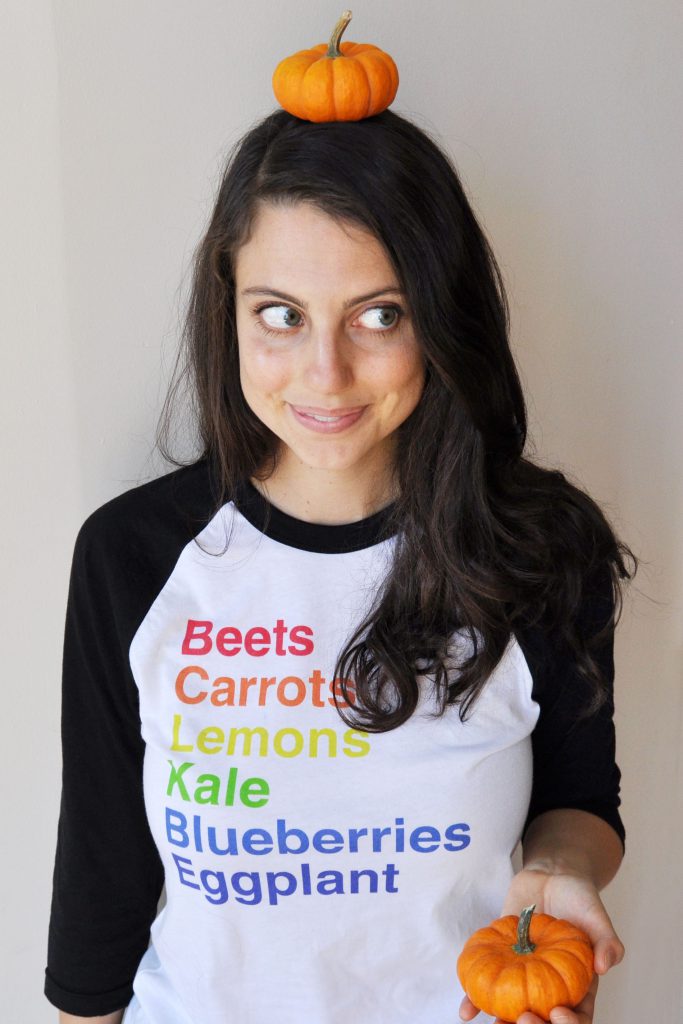 Also, there are only 2 days left to grab your fall baseball-style Rainbow Grocery List shirt! Click here to get yours (or grab a gift for a friend!).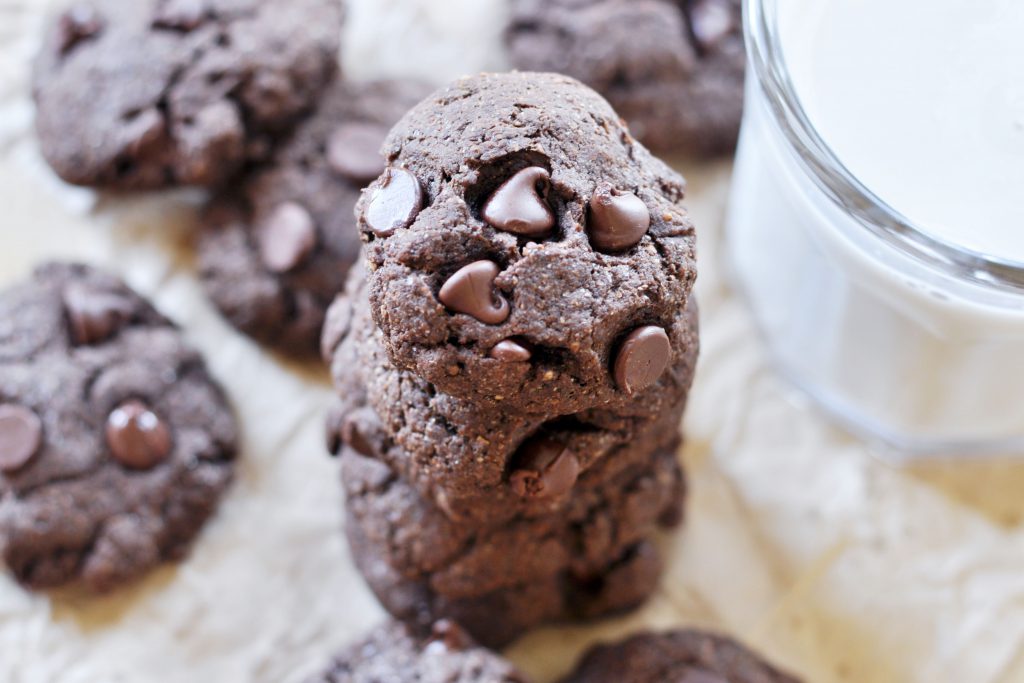 Vegan Double Chocolate Chip Cookies
Ingredients
1 tbs ground flaxseed
3 tbs warm water
2 cups spelt flour
¼ cup + 2 tbs cocoa powder
⅔ cup coconut sugar
½ tsp baking soda
⅛ tsp salt
⅔ cup vegan butter or coconut oil, softened
2 tsp vanilla extract
2 tbs maple syrup
¼ cup non-dairy milk
vegan chocolate chips (as many as you want!)
Instructions
Preheat oven to 350°. Grease a baking sheet.
Prepare flax "egg" by stirring together flax and water in a small bowl or cup. Let sit 10 minutes before using.
In a large bowl, whisk together flour, cocoa powder, coconut sugar, baking soda and salt.
In a small bowl, stir together butter, vanilla, maple syrup, milk and the flax "egg".
Add contents of small bowl to large and mix until thoroughly combined (can use electric mixer). Fold in as many chocolate chips as desired.
Scoop a little more than 1 tablespoon of batter onto baking sheet for each cookie. Use your hand to slightly flatten each scoop of batter.
Bake for 11-13 minutes, until edges are lightly golden. Let cool for a few minutes before enjoying.